Fresh Milk and Groceries Delivery in Wigan
Do we deliver to your area? Enter your full postcode.
Get fresh milk delivered to your door
Get fresh groceries online
See our range of special offers
Delivering More to Your Door
Kay's Dairy, Wigan
Kays Dairy is a local and traditional family based dairy depot based in Pemberton near Wigan.
It was started in 1954 by Mr Kay (senior) and is now managed by his sons.
With all these years in the milk Industry, we know what our customers expect and how to provide a great customer service.
Local Farms
Our aim is to provide local farmed milk and produce delivered straight to your doorstep, with as little fuss as possible.
We only use farms that are within a 20 mile radius for our milk, and the other fresh produce like eggs and potatoes are from farms around the Wigan area.
We think this is important to keep local as to reduce carbon waste and to generate income for the local area.
And, of course, milk just taste better from a glass bottle!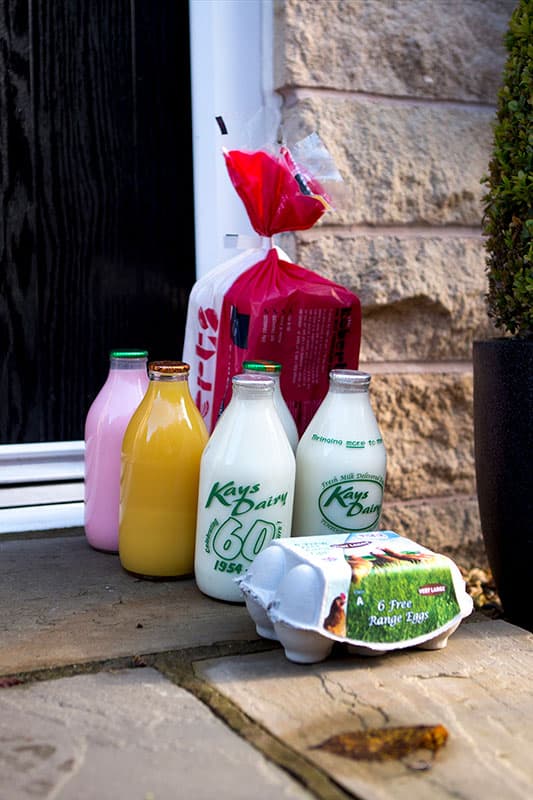 What Our Customers Are Saying
This delivery service is extremely reliable. The milk and eggs are lovely! Changes to your order can be done on line and a clear account update is available. Of course there is the added benefit to the world of recycling the glass bottles.
Excellent dairy. I've been a customer for over 20 years. The few times a mistake occurs it is always sorted within the hour. The staff are very friendly and helpful. The range of products available and the price is very competitive . I would not hesitate to recommend them.
When I tell people I have my milk delivered the first thing they say is how much cheaper it is in the shops. That's true, but I'd sooner support a local business and the cost isn't that big. I love waking up to a pint on my doorstep. The direct debit is easy and convenient too.
Great friendly staff and excellent service.
Been a loyal customer for many years- excellent service, reliable firm, quality products. Thank you for being amazing!
Very helpful. Never let us down on delivers.
Fresh Milk and Cereal
A breakfast staple, delivered right to your door!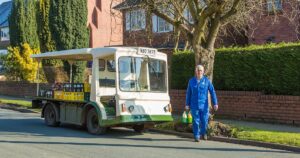 News
Community Kay's Dairy is a local family business with a strong involvement in the local community, which not only stems from our daily business activities
Read More »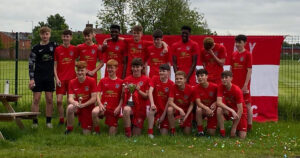 News
Champions of Bolton and Bury A huge congratulations to the Winstanley Warriors u15`s who are the official Champions and have gone the whole season unbeaten
Read More »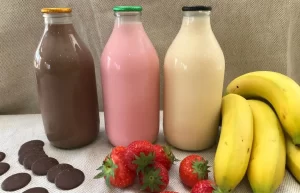 News
Everyone loves a milkshake Milkshakes are cool and everyone loves them. They are a classic summer treat. If you're not a fan of strawberries, try
Read More »